With 50% less sugar, some premium yuzu and lemon thyme, BRUT is the second organic ginger concentrate on the GIMBER scene. Fresh and bold as ever, GIMBER N°2 BRUT won't fail to deliver exactly what you expect from a classic GIMBER serve: freshness and the original bite.
Mix 20-30ml of GIMBER BRUT with crisp sparkling water and garnish with a personal touch.
You'll find our BRUT right here.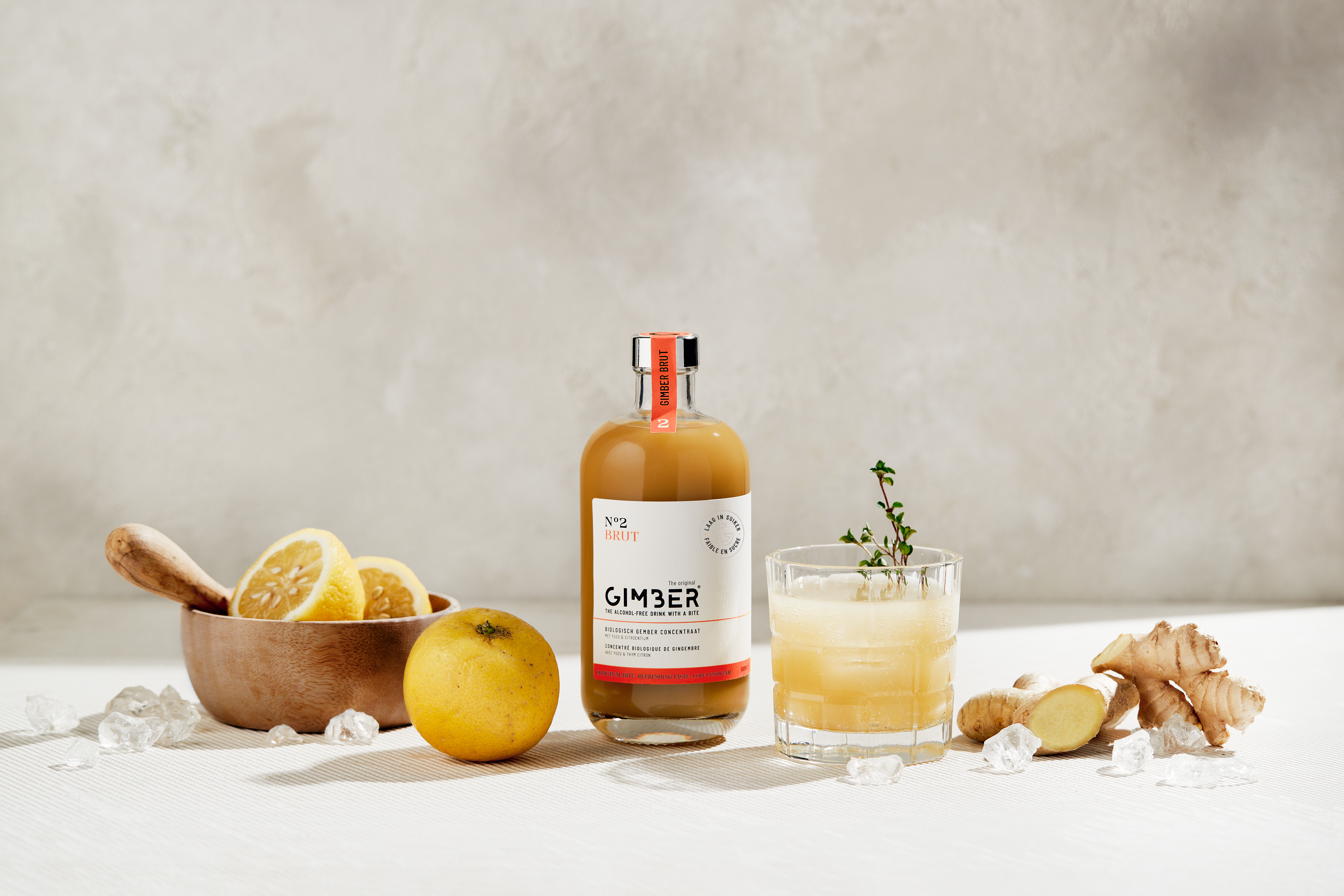 Ingredients: 41% ginger*, water, lemon*, cane sugar*, herbs*, yuzu* (*organic origin)