WE KEPT THE KICK & ADDED THE PASSION
We've given you 100% ginger with GIMBER The Original & Brut. To add some passion to the kick, we've created a very first flavored concentrate, Sweet Lilly. Enjoy 33% of ginger mixed with a splash of tropical fruit & spices.
THE SIP OF SUMMER YOU NEED
Everything about Lilly, our founder's daughter, is sweet. And oh boy, does she love her Lilikoi*! So much so that we had to name this concentrate of tropical passion fruit, juicy pineapple, vibrant turmeric & spicy ginger Sweet Lilly. Start pouring for a sip of summer.
(*Hawaiian for passion fruit)
You'll find our delicious Sweet Lilly right here.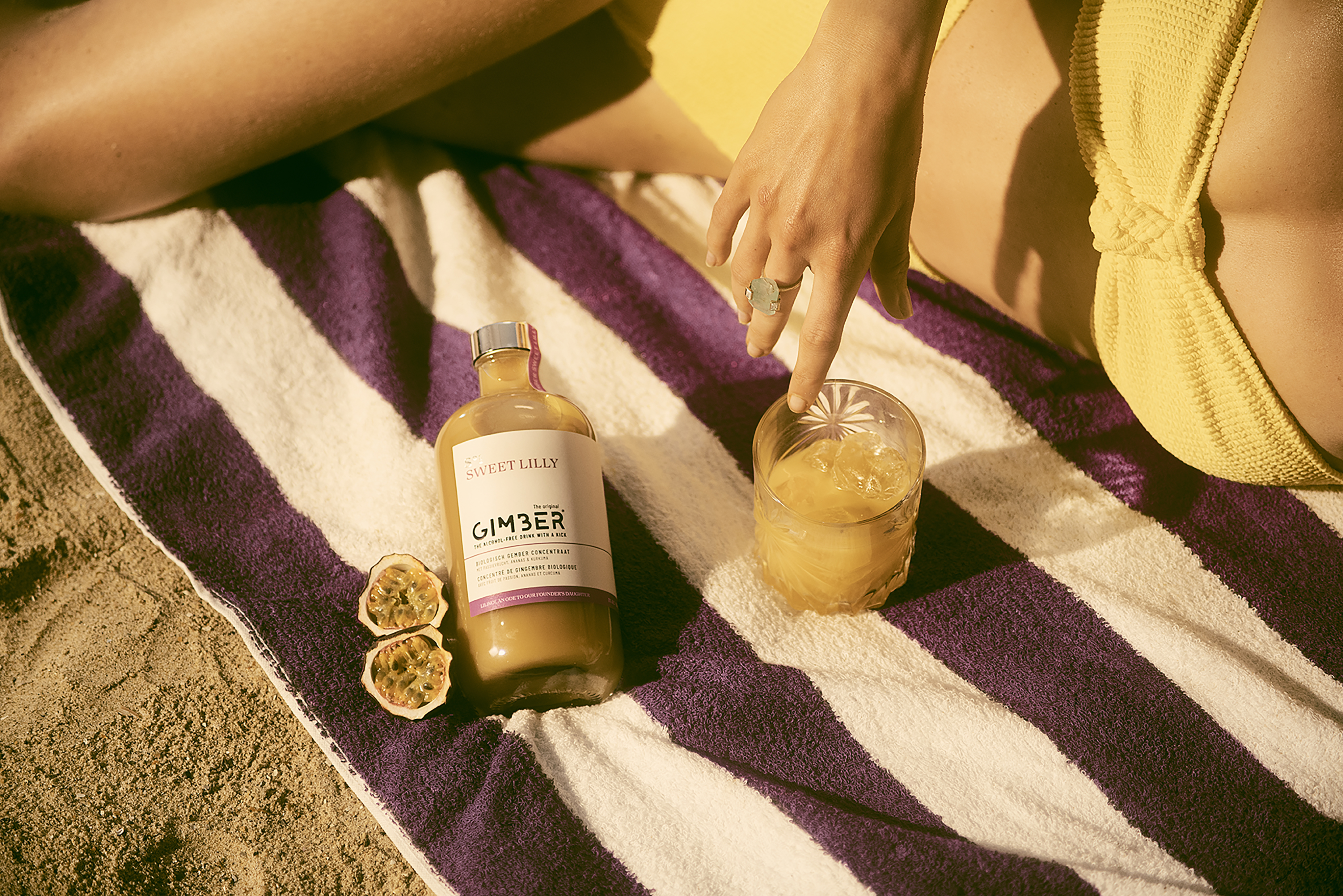 Ingredients: 33% ginger*, cane sugar*, passion fruit*, water, pineapple*, lemon*, turmeric* (*organic)